About Us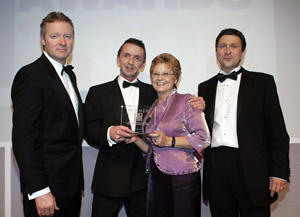 iBleep Ltd is based in Redcar, Cleveland. We are well versed in the provision of medical communication and task management solutions to our clients. Formed in 2007, our team includes some of the early pioneers in the provision of mobile clinical communication applications; people who understand the importance of providing prioritised clinical care.
Designers of award winning mobile solutions.
We have considerable experience in workforce planning particularly during the out-of-hours period, the H@N initiative and the issues that hospitals face as a result of the European Working Time Directive.
We have a dedicated team of account managers and developers who understand the requirements of secure and robust intelligent communication. Our ethos is to retain our 'best of breed' status in this field and to ensure that all of our clients are achieving the maximum return on their investment on us, these clients are our partners and our success is dependent upon their success.
Pioneers in mobile medical communication

A Vision
Born out of a need to provide access to training information and local protocols to junior doctors whilst moving around a busy hospital; our founder director Roy Walters, invented a method in which prioritised calls might be sent to a hand-held computer. That method became known as "intelligent bleeping" which represented the start of a paradigm shift in medical communications. Operating over a WiFi network from Trust servers, the first iBleep installations required strong synergies between the Clinical, Business and IT teams to ensure that installation and rollout issues were resolved.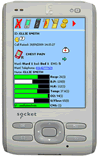 The Cloud
By mid 2007, iBleep was redesigning its architecture and interfaces in one broad, exciting and innovative strategy. That strategy accepted that the technology would have been a monumental obstacle for local IT departments at that time. Many organisations did not have wireless networks sufficiently robust and without this there might be clinical risk. The decision was made to go cloud-based via secure independent hosting and to provide an interface that would operate flawlessly over the mobile telephone networks.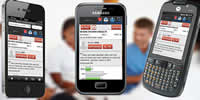 All Platforms, All Networks
iBleep now operates over all mobile platforms - iOS, Android and Windows Mobile. Call alerts and call information is delivered seamlessly over WiFi networks, the mobile telecomms networks and a mix of the two as required. Medical staff may even log in to the iBleep application using their own mobile devices; this is a secure interface with many thousands of connections taking place worldwide on a daily basis.